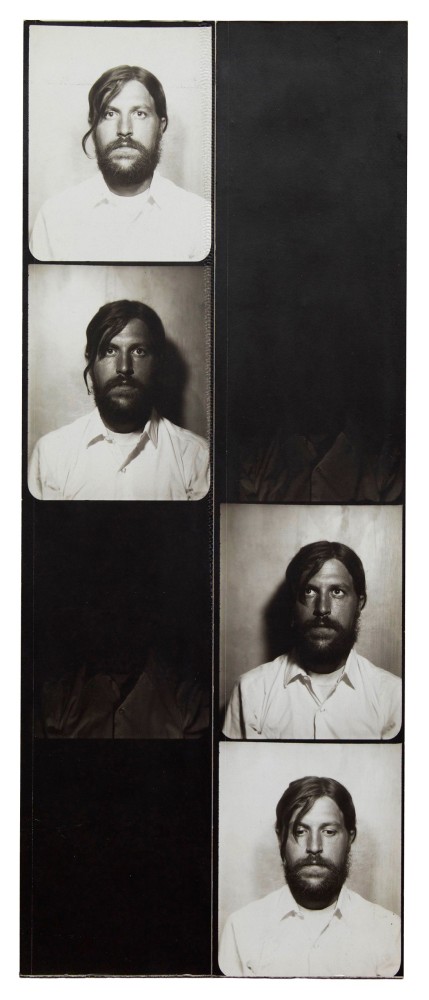 After migrating to New York from Palo Alto in 1966, Jared Bark pursued a wide range of activities as an artist, fed by a diverse set of deep and abiding interests: close observation of nature, a fascination with quantum theory, and the study and practice of Eastern spiritual traditions. Performance, body art, chance procedures, and minimalist abstraction all appeared and often merged within his works. In his early studio activity, Bark put to use a variety of tools and media from eyedroppers and air rifles to Saran wrap, tape, kitchen matches, melted crayons, Formica faux marble, and the photobooth, in whose confined space and rigid format he conjured a rich array of works. Most of his exhibitions were held at Holly Solomon Gallery in NYC from 1975 to 1985.

Bark created his first performance piece, "(LIGHTS)on/off" in 1972, and performed his own works in the US and Europe until the late 70's. He also performed in the works of others, most notably Trisha Brown, Robert Whitman and Deborah Hay.

In the mid-80s, Bark withdrew almost entirely from the making of artworks, focusing his attention on the framing company he founded in 1969 that still bears his name. Bark had worked as a framer in Palo Alto as a high school student, and in his first years in New York, he began to design and make frames for his own art and that of other artists, Donald Judd, Jasper Johns, and Brice Marden, among others. Bark's frames became the exemplar of minimalist design and high conservation standards. The austere profiles in a variety of woods that have come to define the presentation of contemporary art were first designed and produced by Bark Frameworks in the early 1970s.

Bark started a second company with the architect Miguel Oks, Bark New York, in 1996, whose sole activity was the design and making of framed mirrors They made their own mirrors--casting the glass, hand polishing and silvering it themselves. They designed and fabricated frames from brass, copper, diverse hardwoods and gold leaf that continue to be fabricated at Bark Frameworks.

After a break of more than two decades, Bark returned to the studio, where he continues to use diverse and eccentric materials and methods in making art. And he picked up the performance thread, creating a new version of his work from 1977, "Krishna Concrete", which was performed at the Whitney Museum in 2014. He recently designed and built two sets for theater productions by Jill Kroesen and Sibyl Kempson, also at the Whitney.

Having returned to full-time studio work in 2012, Bark arranged to sell the framing company to his employees at the end of 2016.

Bark was born in 1944 in Appleton, Wisconsin, earned a BA from Stanford University in 1966, and splits his time between New York City and his farm in Warwick, NY, where he has lived with his wife, painter Lois Lane, since 1981.
SELECTED PUBLIC COLLECTIONS
Albright-Knox Art Gallery
Centre Pompidou, Paris
Frances Young Tang Teaching Museum and Art Gallery
Metropolitan Museum of Art
Museum of Modern Art
National Gallery of Art
Nelson-Atkins Museum of Art
Solomon R. Guggenheim Museum
Wadsworth Atheneum Museum of Art
Whitney Museum of American Art